Skip to Content
Venues in Charlotte
Your Next Defining Moment
Palace Ballroom
3,912 Sq. Ft. | up to 300 Guests
Inspired by the iconic Paz Palace in Buenos Aires, this stunning fourth floor ballroom is a light-filled and luxurious backdrop for business. Featuring four hand-crafted crystal chandeliers from Murano, Italy, suspended from a silver-leaf cove ceiling, this space can be divided into two smaller ballrooms of 1,956 square feet, making each one ideal for gatherings of up to 150 guests.
Queen Terrace
4,400 Sq. Ft. | up to 250 Guests
Embrace the skyline from an elegant overlook staged high above the city. Named after Queen Charlotte, the hotel's Queen's Terrace features gorgeous tents and a stunning mural by Atlanta artist Nikki Zarrabi. Her dramatic florals make a statement at any event.
The Bohemian Garden
2,500 Sq. Ft. | 
up to 250 Guests
Surrounded by the sculpted beauty of Charlotte's architecture and framed by the elegance of a meticulously landscaped European city garden, this unique green space can host a distinctive gathering for 250 guests.
Gallery I, II and III
985 Sq. Ft. each | up to 33 Guests each
Located on the fourth floor adjacent to the Palace Ballroom and its adjoining pre-function space, these sophisticated meeting rooms are ideal for breakout sessions, cocktail receptions, and small business luncheons and dinners.
Pre-Function
2,487 Sq. Ft. | up to 245 Guests
Located on the fourth floor, along with the Palace Ballroom, this stylish space was inspired by the famous Paz Palace in Buenos Aires. Its open and airy layout welcomes you to Gallery I, II, and III and can comfortably accommodate 245 guests. Admire the stunning "deconstructed" chandelier crafted in Murano, Italy, as well as a 9-foot walnut Wm. Knabe & Co. concert piano that dates back to 1913.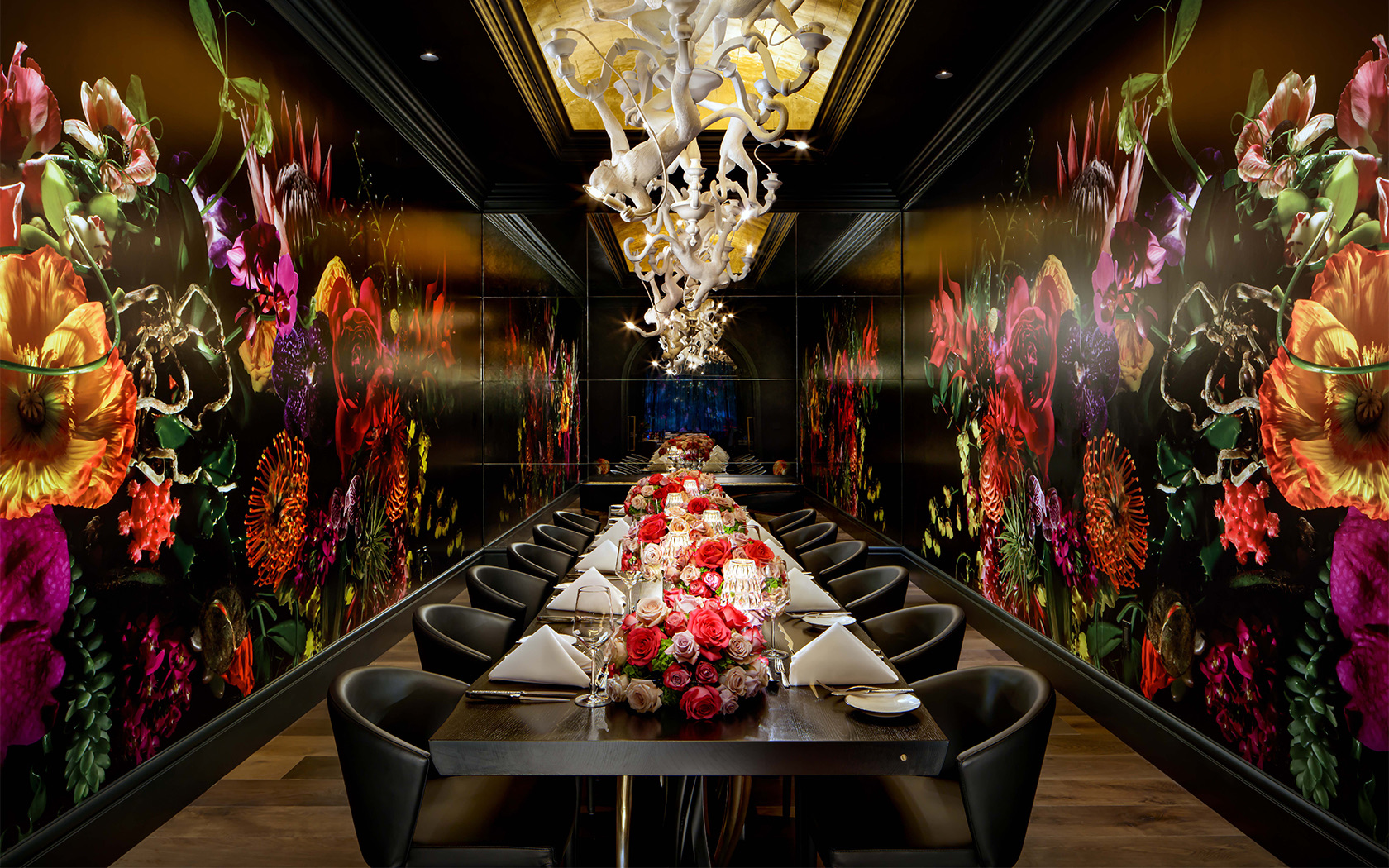 Minoto Private Dining Room
300 Sq. Ft. | up to 14 Guests
Located on the first floor, the sophisticated private dining room at Mico takes you and your guests on a bohemian journey through elegant design, global-inspired flavors and a lush, inimitable ambiance.